Antiage
Siero Antiage
by Twelab
Ingredienti attivi concentrati, Bava di Lumaca e Acido Ialuronico per una pelle ricca di benessere.
Compra Ora
Antiage
Crema Antiage ad effetto
Lifting
Estratto di Microalghe e complesso detox per una pelle tonica e levigata.
Compra Ora
I nostri prodotti in evidenza
Ottieni la pelle che vuoi sentire
Spedizione Gratuita
Spedizione Gratuita per ordini superiori a 50 €
Restituzioni
Hai 30 giorni per restituire il prodotto.
Supporto Online
24 ore al giorno, 7 giorni alla settimana
Pagamenti Flessibili
Paghi con carta, bonifico, contanti
Scrivono di Noi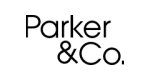 "Also the customer service is phenomenal. I would purchase again."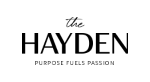 "Great product line. Very attentive staff to deal with."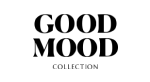 "Looking to affordably upgrade your everyday dinnerware? Look no further than e.Space"
Skincare del Viso per le pelli più giovani e quelle adulte
Equilibra e Illumina riducono i brufoli e gli inestetismi della pelle rendendo il viso più bello e luminoso.
Altro Da Scoprire
I nostri prodotti sono realizzati in Italia per la cura del viso di tutta la famiglia.